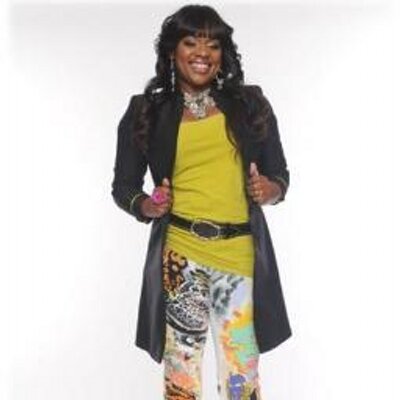 Writing that book about her family was just not enough for Neffeteria R Pugh.
I was running thur instagram real quick yesterday and I seen that Neffie put a video about a reality show featuring her and her family……( Keyshia included )  She ask us not to judge and watch.. that it is supposed to help fix the problems with her and her family.
But then jumps over on Twitter and talk cash cold shit about her  sister Keyshia Cole .. on how she treats the rest of her family like shit after Keyshia made it big after that horrible reality show with Keyshia and other family members
FYI neffie :……Keyshia was on before that little reality show on BET and the fact you keep saying that the only reason she had the show was because of y'all family is wack!
BET would not have wanted y'all if it won't for Keyshia….
Neffie is mad because Frankie dragged her from crack house to crack house and gave Keyshia up and she ended up with a better life than Neffie. Because Keyshia is talented….Neffie thought she was going to be super famous and is mad as hell because Keyshia could no longer put up with all this rachet mess that is her family… and walked away from the show….Neffie and Frankie tired they hand at the reality show but Frankie couldn't stay clean and that fell apart… now she back to put her sister out there because she wont get up off her ass and get a job…even they'er brother @sammyghostt925 said this is how that eat… talking about they family….
It happen suck it up move on……..
If y'all would do something else with the money y'all got from that book and and shows instead of trying to stunt you might have something…..
check out the video below
The brother even cussed me out because of a post I put u on instagram (whatulooknat )
Why in the grape soda is neffie ass always on some let me show how fucked up my family is ….
She even defends herself on twitter about her truth and if any other famous women treat they sisters like Keyshia is treating her…

And the brother thinks because he put Keyshia name on something it's suppose to sell .. look how he promotes his self …..
He mad because he want to be a rapper and think Keyshia should put him on.. he don't want to put in the work… he thinks youtube and twitter is all he has to do…..
This therapy must didn't work because neffie , sammy and the rest of them are still trying to put Keyshia down because she won't take care of them…. the family who don't want to work for nothing and want Keyshia to hand it over to them when and whenever! The prime of example why some people can't mess with they family…. Anything for check , tv and fame…